Siri: Your Virtual Personal Assistant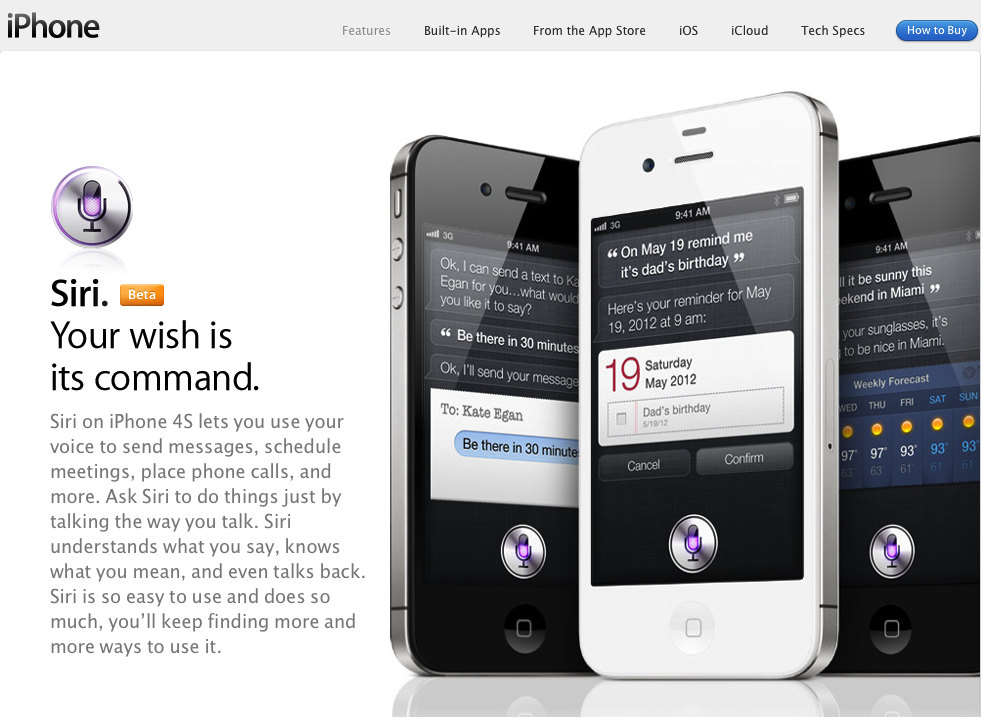 Shortly after launch of the Siri application in 2010, Apple acquired the company. A little more than a year later, Apple released a new version of the Siri personal assistant as part of the new iPhone 4S. This version was deeply integrated within iOS -- just long-press the home button or simply hold the phone to your ear and Siri is there, ready to do your bidding. In addition to accessing web services such as Yelp, Yahoo, or Wolfram Alpha, this Siri could also automate most apps that come with the iPhone, including text messaging, email, calendar, clocks, weather, stocks, maps, notes, web search, reminders, music, and more.
Press and feedback from users were quite positive, with people seeming to find Siri both useful on a daily basis as well as compelling in it's style. Users voted with their wallets as well, with the iPhone 4S breaking records for first-day sales. Siri also helped Apple drive quarterly revenues and profits to a level never before seen by a technology company. Siri's technical achievements were recognized at the 2011 Crunchies Awards.
---
Apple's Siri Commercials