Dejima Direct Control Center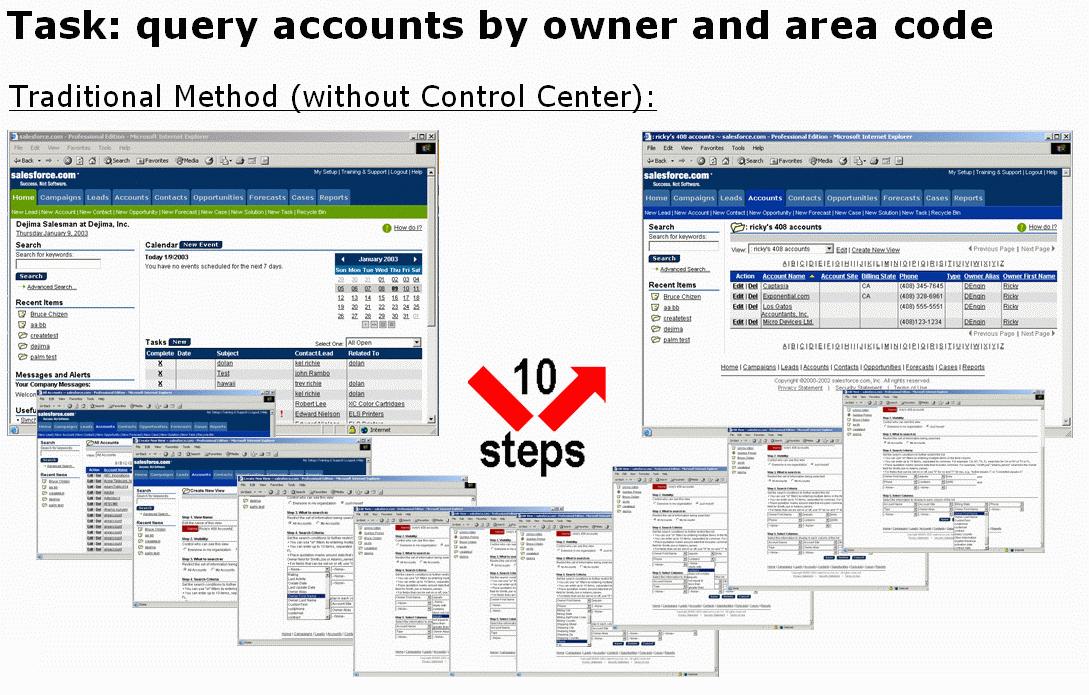 Free text input embedded in an application accelerates access to functionality
Dejima Direct Control Center puts the power of Enterprise applications at the fingertips of the user, accelerating the rate and ease with which they find information and execute tasks. Current application interfaces can be very complicated, forcing users to navigate through extensive menus or conform to structured query rules to accomplish even the simplest of actions. With Dejima Direct Control Center, Independent Software Vendors and service providers can enable their customers to access 100% of application functionality in a single step, using their own words.
Industry experts estimate that as many as 50% to 80% of Enterprise applications fail. More often than not, the reason is the end-users' fear of complex interfaces and an unwillingness to learn how to navigate them. Dejima Direct Control Center frees users from complexity by empowering them to simply ask for what they want: "show bill's active mid-west accounts", "Log a call with John at Superior Manufacturing", "change my password". Such ease-of-use results in the rapid expansion of a user's comfort zone, enabling them to fully embrace the power of the application. When users can exercise more functionality faster, product evaluation periods are shortened, employees become more productive, and customer loyalty increases.
Dejima Direct Control Center integrates seamlessly with new and existing applications, without removing or significantly altering the existing interface elements that current users have become accustomed to and future users expect. The solution is java-based and is implemented in a fashion similar to that of 3rd party search engines.
Licensees of Dejima Direct Control Center are able to:
Close new customers faster
Dramatically improve "out of box" experience increasing take up by trial users
Win bids with very demonstrable product differentiation
Make customers more productive
Expand user's comfort zone within the application
Accelerate task completion
Reduce required training
Keep customers longer
Increased usage and satisfaction promotes customer loyalty